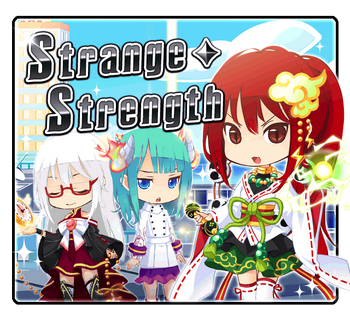 Finally, the long-awaited release from gaming giant Fairysoft is here! Strange Strength! Our setting is a metropolis of super powers, known as the Central Cities. Our mission, should we choose to accept it, is to help the government's Kami Agency bring down the evil organization, SJK. Grab your gear and jump into the digital world of Strange Strength♪
PDT: 4/29 02:00 - 5/19 23:00
EDT: 4/30 05:00 - 5/20 02:00
UTC: 4/30 09:00 - 5/20 06:00
Midway Ranking Rewards
Edit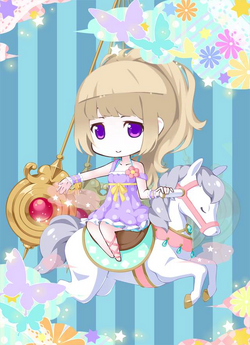 Ranking
Item
Item
Item
1-50
51-300
301-1000
1001-2500
Total Ranking Rewards
Edit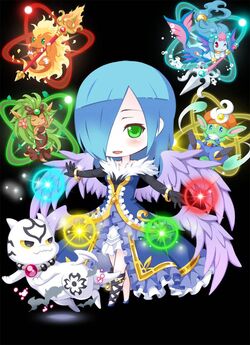 Ranking
Item
Item
Item
1-50
51-300
301-1000

1001-2500
| Tie-Up | Bonus |
| --- | --- |
| | released 1st half, 3x fp |
| | released 2nd half, 5x fp |
| | bonus fairy gacha play background |
Stage Rewards
Edit
| Clear These Stages! | Prizes! |
| --- | --- |
| Stage 50 | |
| Stage 60 | |
| Stage 70 | |
| Stage 80 | |
| Stage 90 | |
| Stage 100 | |
Early Clear
Edit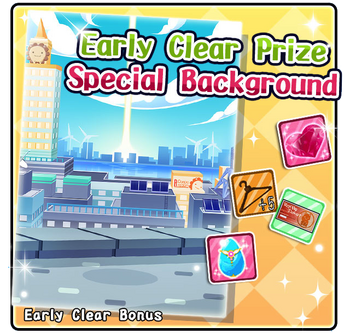 | Clear These Stages! | Prizes! |
| --- | --- |
| Stage 7 | |
| Stage 15 | |
| Stage 20 | |
| Stage 25 | |
| Stage 30 | |
| Stage 35 | |
| Stage 40 | |
| Stage 45 | |
Event Gacha
Edit
Click the banner below for details!


Event Dialogue
Edit
Click the banner below to see what the Fairy Agency team has to say about the festival!


Mika Says
Edit
About the event:
We've been invited to test Fairysoft's new game, Strange Strength, meow. Apparently it's about a modern metropolis where amazing powers are part of daily life, meow. Players have to stop the evil schemings of SJK, a secret underground company, meow! It's an extremely important task, so do your best and save the world, meow♪
If you ask Mika whether she will be playing Strange Strength too, she'll tell you this:
Of course, I'll be the commander of the government's secret Kami Agency, meow. Don't worry, that means I'm on your side! The Kami Agency is leading the fight against SJK, meow. It does mean I'm also chief editor of our newspaper front company, meow~.
Ah, I almost forgot. I'm not the only Fairy Agency Member appearing in Strange Strength, meow! I'll be an NPC, but the others will appear as mere copy programs, meow. They'll also be playing the game too of course, so don't freak out if you see two or more Silias walking around, meow. What will they be doing in-game, you ask? Well, you'll have to go meet them and find out, meow♪