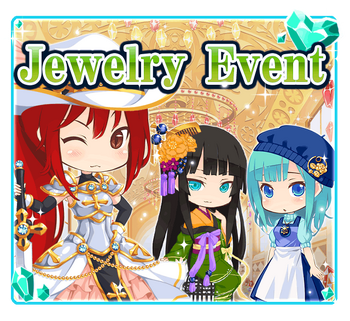 PDT: 4/16 02:00 - 4/29 23:00
EDT: 4/16 05:00 - 4/30 02:00
UTC: 4/16 09:00 - 4/30 06:00
Midway Ranking Rewards
Edit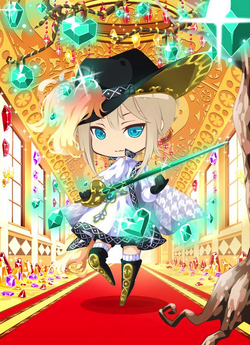 Ranking
Item
Item
Item
1-50
51-300
301-1000
1001-2500
Total Ranking Rewards
Edit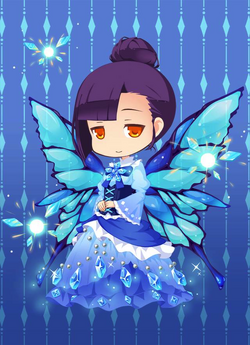 Ranking
Item
Item
Item
1-50
51-300
301-1000

1001-2500
Tie-Up
Bonus
1st half, 3x fp
2nd half, 5x fp
bonus fairy gacha play
background
Stage Rewards
Edit
| Clear These Stages! | Prizes! |
| --- | --- |
| Stage 50 | |
| Stage 60 | |
| Stage 70 | |
| Stage 80 | |
| Stage 90 | |
| Stage 100 | |
Early Clear
Edit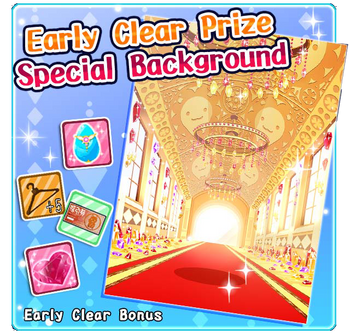 | Clear These Stages! | Prizes! |
| --- | --- |
| Stage 7 | |
| Stage 15 | |
| Stage 20 | |
| Stage 25 | |
| Stage 30 | |
| Stage 35 | |
| Stage 40 | |
| Stage 45 | |
Event Gacha
Edit
Click the banner below for details!


Event Dialogue
Edit
Click the banner below to see what the Fairy Agency team has to say about the festival!


Mika Says
Edit
Here's what Mika has to say about the Gem World:
The Gem World is filled with strange and incredible gemstones, meow! For example, rubies that breathe fire, and sapphires that shoot water, meow. The people of Gem World put the power of these gemstones to use in their everyday lives, meow. Sounds a whole lot different to the Fairy World, meow. Ah, speaking of which, the Keystone Gems are even more beautiful than normal, but apparently the people here have no use for them, meow. Someone even told me that the natives are able to produce gemstones from their own bodies, meow! I'm not sure if that's physically possible though, meow...